07771279162
News and Events


Halloween is coming!!
Take a peak at part of our
Halloween range
right here on out website!
We have
*Accessories
*Adult Costumes
*Kids Costumes
*Scene Setters
*Balloons & More
New YouTube Channel
Check out our new
YouTube Channel
to see some wonderful creations made by Alter Ego Creationz...
Including a fully swimmable Mermaid Tail!
​As performed by Luna Tide-Swell.
​
Yorkshire Cosplay Convention
Following the great success of the 2016 convention,
Alter Ego Creationz will be exhibiting, selling & taking commissions on the 3rd & 4th June
at Sheffield Arena
For more information & tickets, visit the
event website
.
​Spring Market & Fashion Show
Team Sunrise teamed up with Fancy Sew & Sew's, Alter Ego Creationz & Solus for the Spring Fashion Show at Sharrow Old Junior School, Sheffield, on 30th of April.
For more info, please visit their
Facebook event

​Sponsor Us!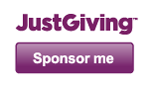 We have lots of fantastic & fun events coming up in the near future, to cater for all tastes. We would love you to join us. Please check out these Facebook pages for more details

Craft & Sewing Workshops, evenings & weekends each week.Please contact us on 07771 279162 with any queries.
Thanks,

Laura.

Proprietor, Fancy Sew & Sews.